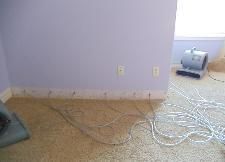 We specialize in water damage restoration services to residential and commercial property. When you experience home water damage or damage to your business, the most important step you can take is to call in a professional water damage cleanup service to take care of the situation promptly and thoroughly. We are definitely not strangers to the countless ways that water damage can occur: dry rot, flooring, ceiling, drywall, floorboards, and water damaged basements. For any type or size of property damage situation, our highly trained technicians are well qualified to provide you a complete and total water damage repair service.

We understand the stress that you can feel with these problems. Not only are you worried for the wellbeing of your home or business, but you are also concerned for the financial setback that may be incurred for water damage restoration services. We will work with your insurance company and help to negotiate your claim for you.

We are the only call you need to make!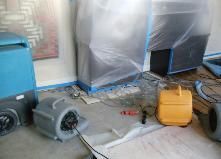 Have Water Damage?
We can help! Request a FREE estimate!